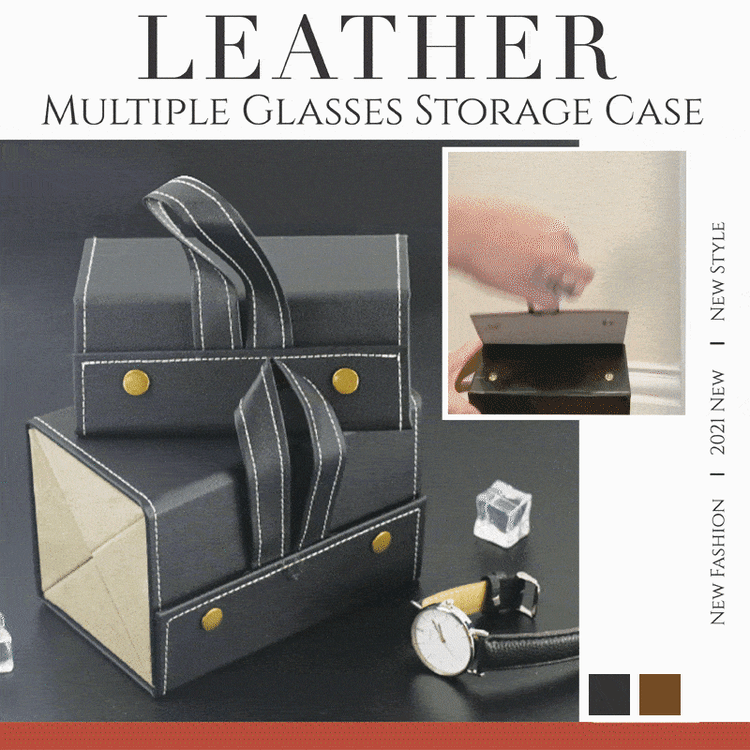 Great way to carry multiple glasses. The innovative folding sunglasses case with 5 slots provides maximum storage capacity with minimal space. You can store your sunglasses and prescription glasses in one place without having to carry multiple different boxes.
When rolled up, it forms 5 separate and airtight compact storage compartments, providing the most secure protection for each pair of glasses, it will be a surprise and an essential travel accessory.
Hang your glasses anywhere on the go and at home. With the hand strap, you can hang your glasses anywhere, on a cupboard, door or shelf, allowing you to pick out what you want at a glance. Wearing glasses is convenient. In addition to rolling up to fit in suitcases, handbags, and backpacks, the 10-ounce weight and elegant design make it stylish to carry.
Fits most glasses. Measuring 18.5L x 6.5W unfolded and 6.5L x 4.7H x 3.1W rolled up, the sturdy tripod provides enough space for most glasses, reading glasses, computer sunglasses, kids sunglasses, and even oversized sunglasses , perfect for the whole family.